Below is a list of local lenders who can help you get pre-approved for a mortgage. Mortgage pre-approval can show you're a serious and credible buyer. (You may choose any other Lender of your choice by using the yellow pages or by searching the internet)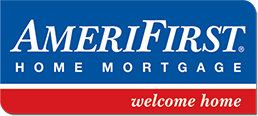 *AMERIFIRST HOME MORTGAGE
619 Huron Ave, Port Huron –

(810)-985-4551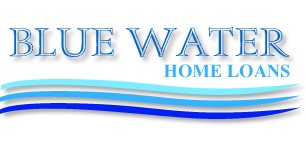 *BLUE WATER HOME LOANS
3847 Pine Grove Ave, Fort Gratiot –

(810)-987-1200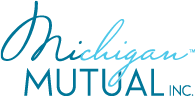 *MI MUTUAL
911 Military St, Port Huron –

(810)-982-9948

*UNI

ON HOME MORTGAGE

330 S. Riverside, Suite 105, St Clair –

(810)-201-5804
WHY SHOULD I GET PRE-APPROVED?

A mortgage preapproval is a letter from a lender indicating how much of a loan you can qualify for, issued after the lender has evaluated your financial history — including pulling your credit report and score. With a preapproval letter, you can find a home you can afford by shopping within your means — while showing you're a serious buyer.
A mortgage preapproval letter can put you head and shoulders above other buyers who may be interested in the same home as you. Getting preapproved will help you find a mortgage lender who can work with you to find a home loan with an interest rate and other terms suited to your needs.
WHAT IS THE DIFFERENCE BETWEEN PRE-QUALIFICATION & PRE-APPROVAL
A pre-qualification is like an audition, while a preapproval is a dress rehearsal for an actual loan application. Without digging too deeply into your financial details, with a mortgage pre-qualification a lender can give you an estimate of how much mortgage you'll likely qualify for and some preliminary loan terms. You estimate your credit score and provide a few details, including the purchase price of a home you would like to buy, your down payment, your monthly debts and how you would want to structure your loan (length, fixed- or adjustable-rate interest, and so on).
With a preapproval, on the other hand, you complete a full application, the lender pulls your credit report and score and puts an offer in writing to give you a loan at a given interest rate.
Even with a mortgage preapproval, your loan still has to go through underwriting — a final stage of due diligence before issuing the loan — after you have a home under contract.
One of the best things you can do to help ensure your best possible shot at getting the home you want is getting a pre-approved mortgage loan. Mortgage pre-approval is basically a promise from the lender that you're qualified to borrow up to a certain amount of money at a specific interest rate, subject to a property appraisal and other requirements. With this meaningful promise, you'll be likely to get the home you deserve due to your trustworthiness.
In the mortgage pre-approval process, the lender looks closely at your credit and verifies your income (unlike mortgage pre-qualification, for which your information is not verified). If you're granted a pre-approved mortgage loan, the lender gives you a pre-approval letter, which says your loan will be approved once you make a purchase offer on a home and submit the following documents: the purchase contract, preliminary title information, appraisal and your income and asset documentation. Keep in mind, though, that pre-approval does not completely guarantee your loan will be approved and is generally only valid for 60-90 days (this timeline varies and can be verified by your lender).
HOW LONG DOES A PRE-APPROVAL FOR A MORTGAGE LAST?
A "true" pre-approval letter is evidence that a Buyer has had a lender verify their assets (source of funds), income stream and credit worthiness. This preliminary, and necessary step, is generally valid for 60-90 days and can be updated by re-verification of some of the documents.